Michael Kory
Regular price
$84.99
Sale price
$39.99
Unit price
per
Sale
Sold out
Perfect for Building Muscle & Losing Fat
Over 250 Mouthwatering Recipes
Easy to Follow Instructions
// TRANSFORM YOUR BODY WITH MOUTHWATERING, LOW-CALORIE DISHES
Whether you're looking to build muscle, lose fat, or just stay in shape, eating right is essential. That's why I created the Ultimate Fitness Cookbook - your go-to guide for delicious, low-calorie dishes that fit any diet goal.

The Ultimate Fitness Cookbook includes breakfast, lunch & dinner, desserts & baked goods, sides & snacks, and protein shakes, all in one convenient place. Plus, with future updates sent straight to your email, you'll always have the latest recipes to try so your diet always stays fresh and tasty.

Instant access to 250+ mouthwatering recipes (e-book emails instantly).
Macro breakdowns for each recipe to easily track your intake.
Step-by-step instructions for easy and stress-free cooking.
Free lifetime updates so you never run out of fresh recipes (e-book only).
Divided into five recipe sections for easy meal planning.
Both metric & imperial units are shown for easy measurement.
We offer both an e-book and physical version of the Ultimate Fitness Cookbook to cater to different preferences. Whether you prefer digital convenience or a tangible product, you can access the same high-quality delicious recipes with both!
Achieve your dream physique with the Ultimate Fitness Cookbook.
Now grab your apron and let's get cooking!
© Arroyo Ventures LLC


View full details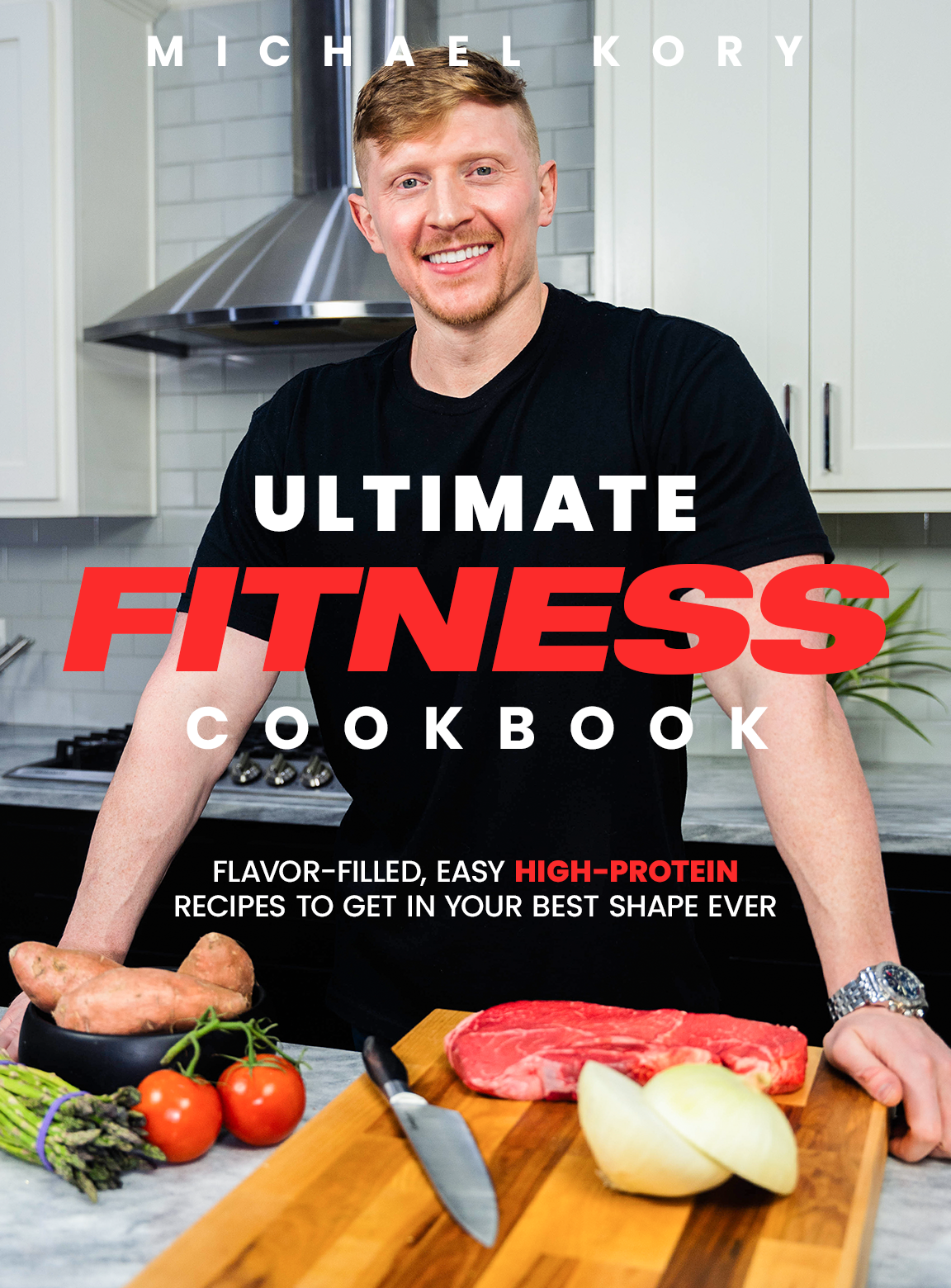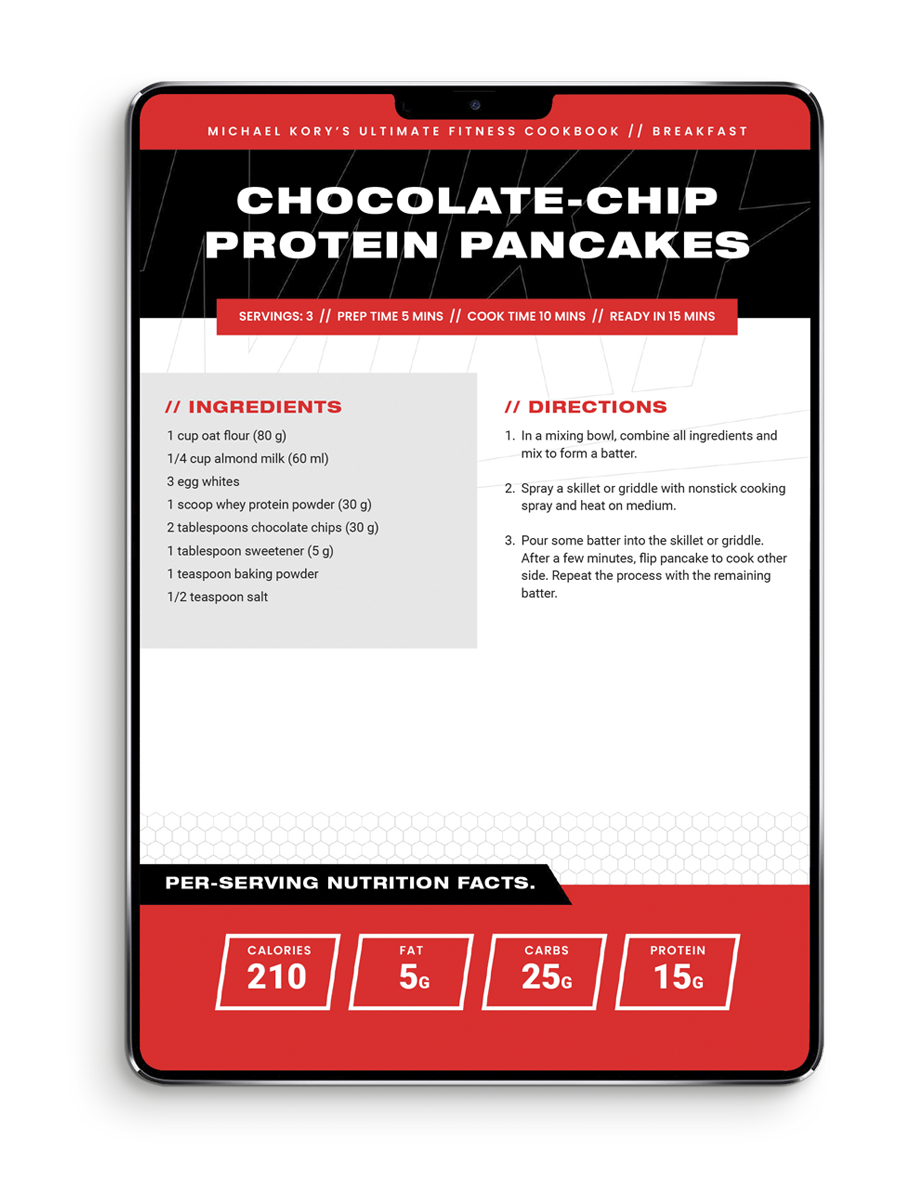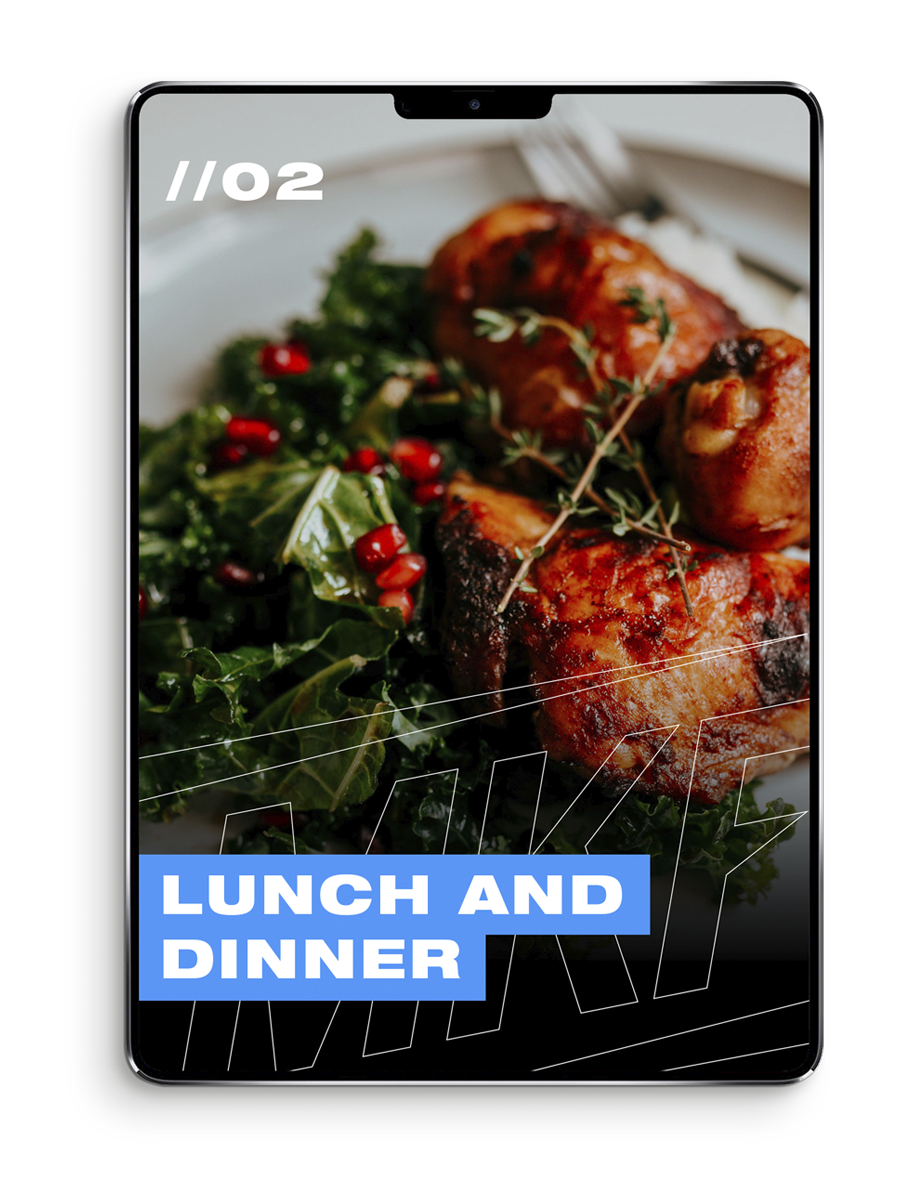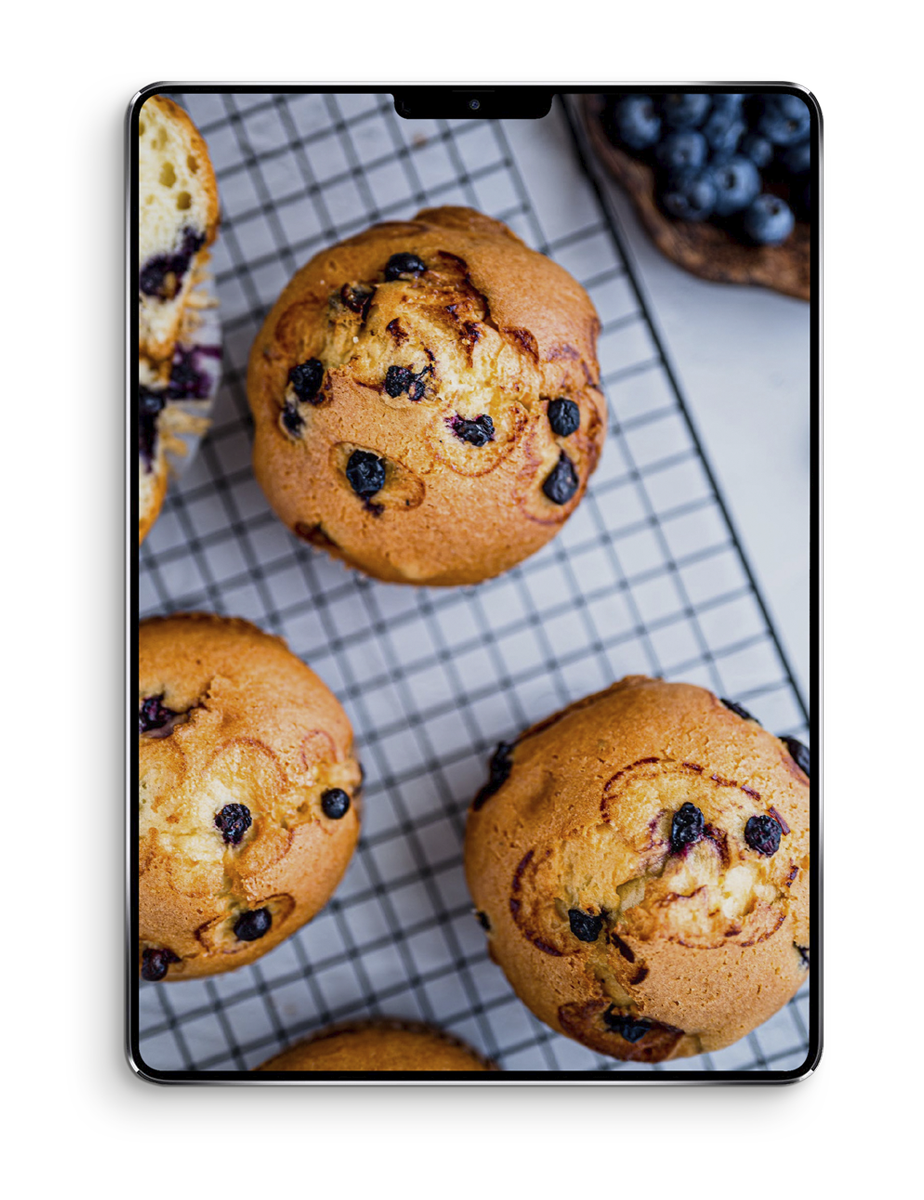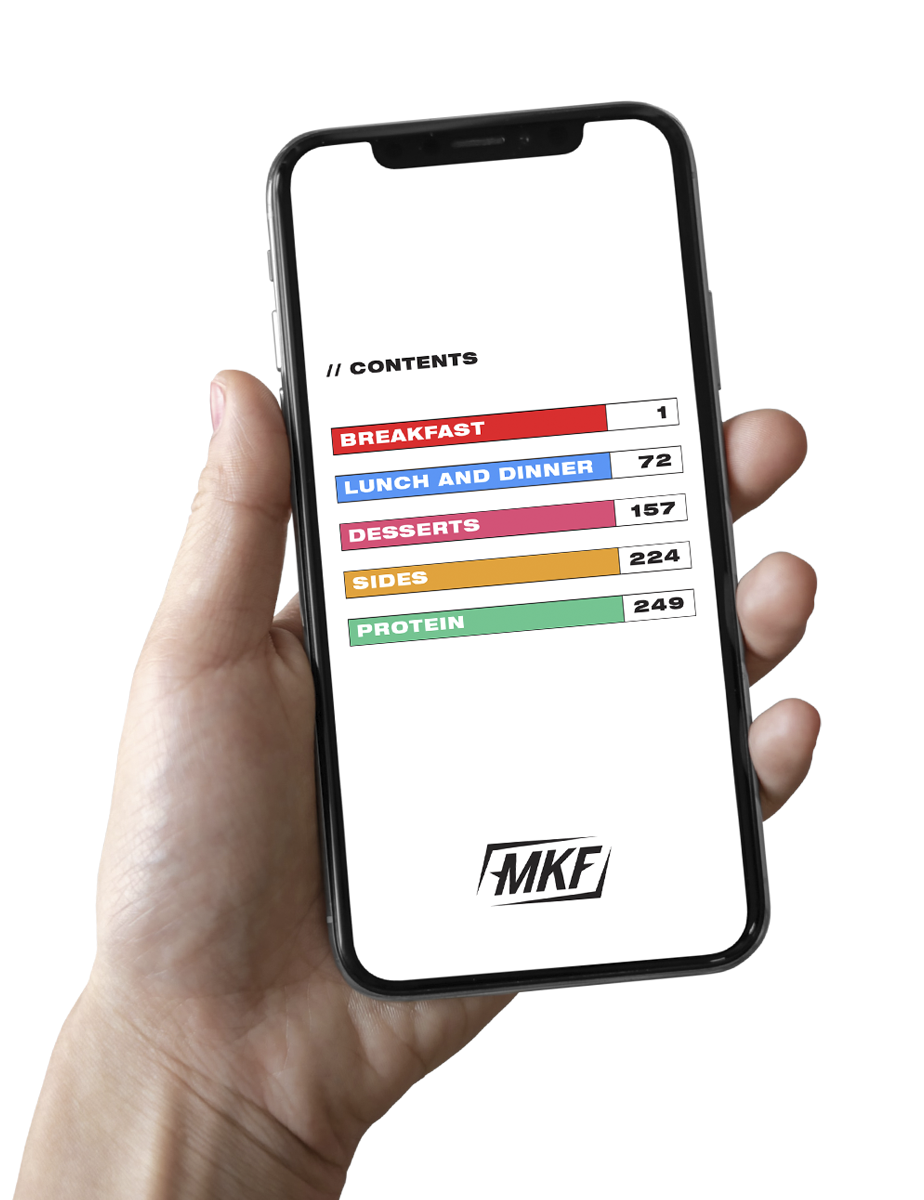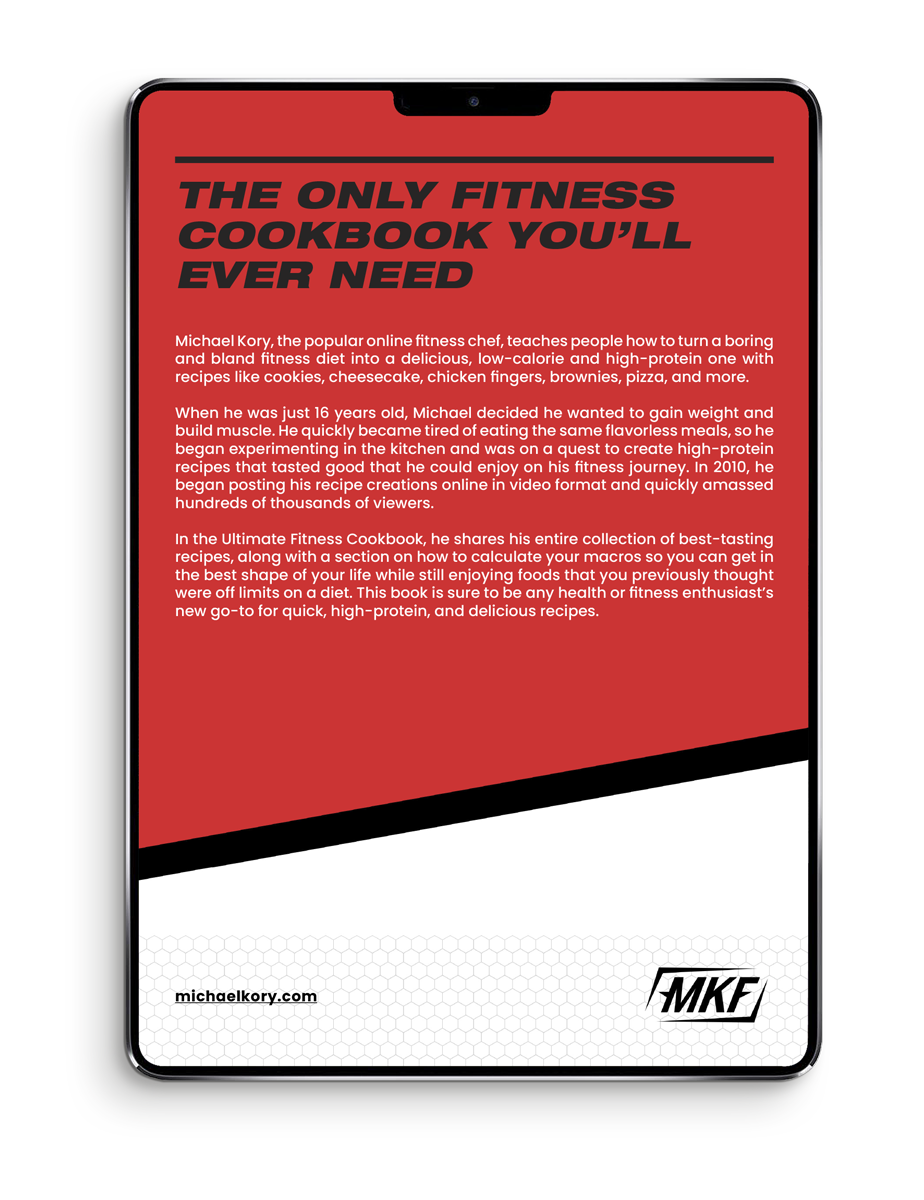 // UNLOCK YOUR BEST PHYSIQUE EVER WITH OUR FITNESS COOKBOOK
Looking for delicious, healthy recipes that will help you achieve your fitness goals? The Ultimate Fitness Cookbook is the answer you've been searching for! With over 250 mouthwatering recipes, step-by-step instructions, and macro breakdowns for each dish, you'll have everything you need to fuel your body and transform your physique.
*The e-book features lifetime access to all future updates and recipe additions, making this the only fitness cookbook you'll ever need.
// FITNESS RECIPES YOU'LL LOVE
// DISCOVER THE POWER OF MACROS
Discover the power of macros with the Ultimate Fitness Cookbook! Our recipes are designed to build muscle or lose fat while satisfying your taste buds. With an entire chapter dedicated to understanding macros, calculating your own, and seamlessly incorporating them into a healthy lifestyle, this book is a game-changer. Get your copy today and unlock the key to getting both bigger and leaner while staying healthy.
FREQUENTLY ASKED QUESTIONS
HOW MANY RECIPES ARE IN THIS BOOK?

Currently, there's over 250 at the time of writing this, but we will be updating it with new recipes as we add them!
HOW DO I GET THE FREE E-BOOK UPDATES?

Once you purchase, you will automatically receive any and all future updates with new recipes sent to your email.
HOW SOON WILL I GET MY BOOK

The e-book version is delievered via email immediately after purchase and the physical copy ships within 24 hours at the selected shipping speed.
ARE THESE RECIPES FOR WEIGHT LOSS OR GAINING MUSCLE?

You can use these recipes for any goal as long as they fit into your macro needs. Included at the start is an entire section on how to set up your macros.
DO YOU NEED TO BE A GOOD CHEF?

No way! All of the recipes are very easy that anyone can make regardless of cooking experience.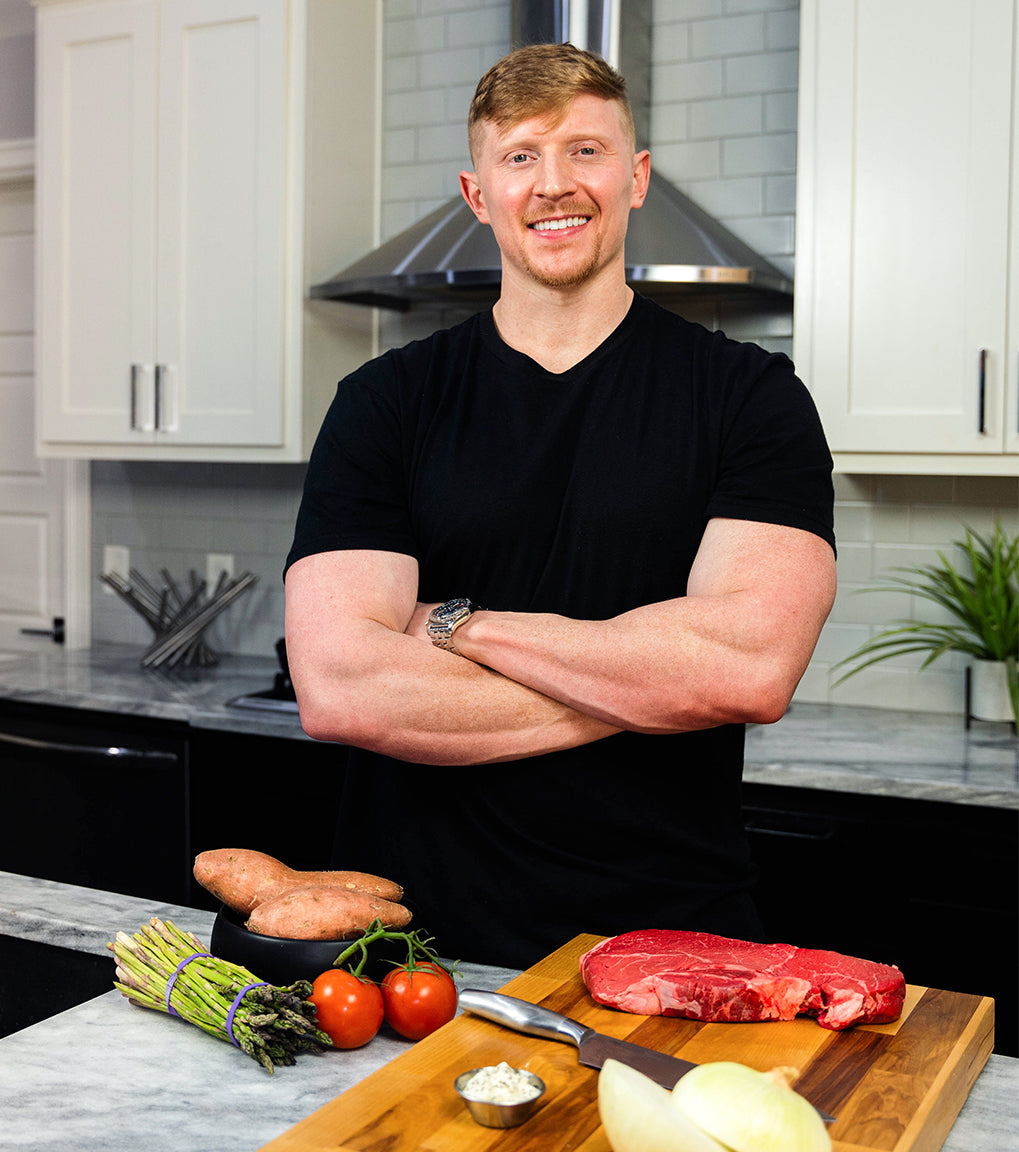 ABOUT THE AUTHOR
Hi, I'm Michael! You may know me from my YouTube where I have been sharing my passion for easy-to-make recipes that support your fitness goals since 2010.

I'm excited to announce that I'm bringing the flavors and fun from my videos straight to your kitchen with one of the largest fitness cookbooks available. You'll find over 250 of the best recipes I've ever created, and more! I've carefully crafted each recipe to be macro-friendly, so you can enjoy delicious, satisfying meals without sacrificing your progress.
So, whether you're looking to build muscle, burn fat, or just want to live a healthy lifestyle, let me be your guide. Get your copy of my Cookbook today and start cooking your way to fitness success!
When I first got the book, I noticed that the book had warped, pretty disappointed
Very helpful
I'm close to 10 months postpartum after having 2 babies less than a year apart. I've been struggling to lose the extra weight. My usual methods for losing weight seemed to be doing nothing. My husband bought this book trying to bulk up, so I can't speak on his side of things but for me this book has been extremely helpful. The number on the scale isn't going down but the inches on my waist are starting to dissappear. Our jobs are very demanding, so having easy to follow recipes that I can meal prep on the weekends for the work week is beneficial. The food itself tastes pretty good, I wasn't crazy about the chicken potato casserole but in all fairness it's hard to have a not dry casserole without cream of mushroom soup. Im about 2 weeks into using the cookbook and am overall very satisfied with my results. 10 out of 10 would recommend to anyone trying to live a healthier lifestyle
Some of the recipes are incorrect on the ingredients.
I bought this for my husband for Father's Day because we both wanted to find some higher protein and healthier recipes. I always struggle with "healthy" cookbooks because I feel like they have a lot of meals that I've never made with expensive ingredients that only are used for one recipe and then go to waste and eventually the book just sits on the shelf because it's too overwhelming to try and use. But this book takes a lot of the foods I already make and tweak them to be more healthy. I've used just this cookbook for the last two weeks and everything I've made has been so good! And if there's an ingredient I don't have, it's typically used in other recipes so it doesn't go to waste. It's so easy to meet macros and it helps us feel like we can meet our goals and not get overwhelmed with new food. My new favorite cookbook!